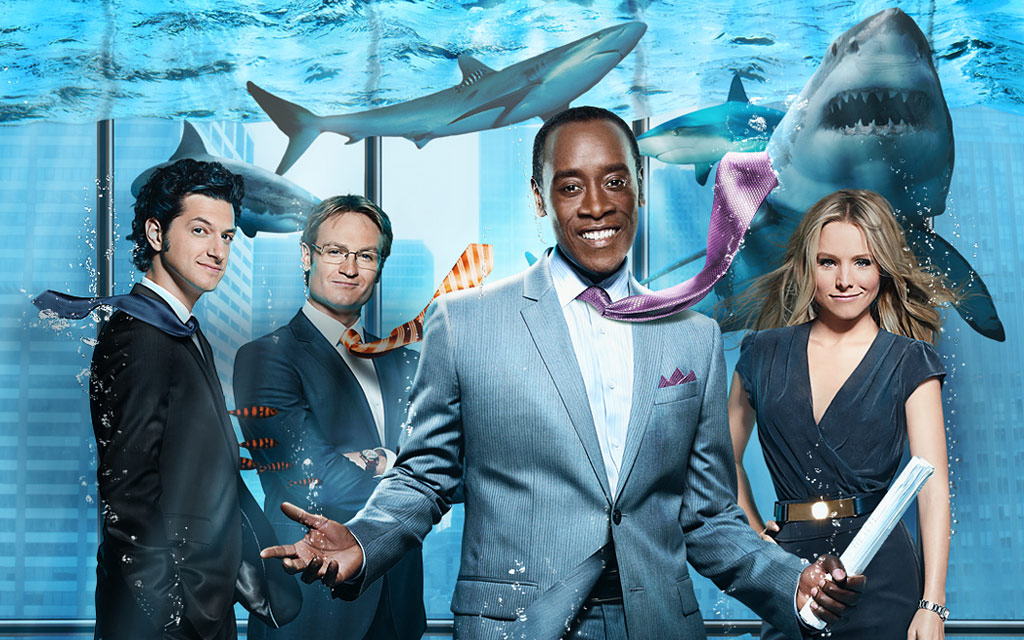 The second season of House of Lies has premiered and the crowd is more than pleased. Marty Kaan and his crew are back in action, causing more drama than ever, but somehow managing to stay afloat. In an industry where you have to sell dreams for dollars, it's amazing how quick and prompt this pod of individuals are. Through tactics of word attacks and impromptu idea group think, this pod really knows how to advance under pressure.
In today's business world, you have to be quick and sometimes make an executive decision when your higher ups are nowhere to be found. Even when Marty is gone, and a pod member makes an ill-minded move, they continually bounce back making them the perfect example to follow for office etiquette. A drive and work ethic than can't be matched, the job gets done — just like the KC.com team!
Follow the new season of ups and downs on Showtime, every Sunday. The Hou$e of Lie$ is our newest obsession.